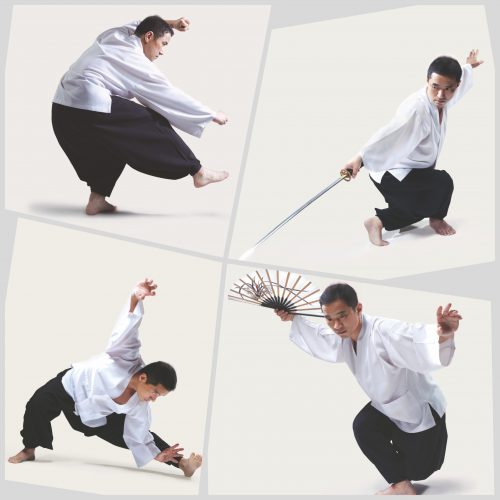 Master Lee is the founder of HANMOM TRAINING.  His training methods range from Korean traditional martial arts to qi (氣, bio-energy) training.
 He practiced and taught Kichun, Haedongkumdo, Subyeokchigi, Taekkyeon, Taekwondo, Korean qigong, etc. throughout his life.
 Since learning various alternative medicines and therapies, such as Chiropractic, oriental medicine, traditional Korean massages(Yakson) and sports massages, he has helped people with health problems, searching for a way to connect his own training methods with treatments to patients. He believes that well-flowing qi is the key to keep fit and specific training methods can make people feel and control their own qi.
 He conducted a health program for staff and the general public in Sports Center Vantt in Samsung Tower Palace, Korea Investment & Securities Co., Mirae Asset Special Financial Consultant Team, Hankuk University of foreign studies, Red Cross College of Nursing, Bukbu Seoul Woman Development Center, Seoul Women's Plaza, etc.
 He began to get involved in artistic work since 2000, throwing workshops for actors and actresses for theater pieces or performing himself in several works. In 2004 he took part in a competition in World Culture Open, winning a world peace prize, and performed korean traditional martial arts in the Blue House, the korean presidential residence. Also, he performed and demonstrated his training methods in different kinds of celebrations, forums and seminars such as in the Korean Society of Complementary and Integrative Medicine and Korea Medical Women's Association.  In 2013, he performed his martial arts with free improvised musicians in Berlin ("Martial Arts with Music") and held a workshop with artists in Berlin ("Korean Martial Arts and Its Body Training Methods"). In 2014 a performance was celebrated for the new year's party of Gwanak Theater Company, and a lecture ("How To Keep Healthy and energetic old age") for members of the International Forum for Foreign Policy and National Security. From 2016 to 2020 he taught pain relief exercise and qigong in Seoul Art Culture Organization.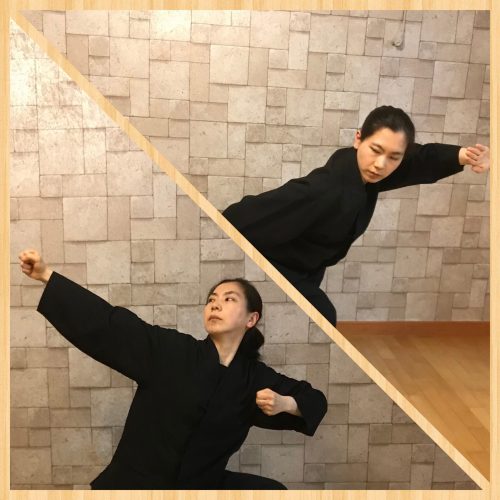 Trainer Maeng began to practice the martial art in 2000, when she was a student in Seoul National University. She trained students in a martial art club in SNU.
With playing musical instruments like a piano and Janggu(korean traditional percussion), she realised that through HANMOM TRAINING, it is possible to develop the highest level of power and stamina and that the articulation and power in music are improved drastically. She  collaborated with free improvisation musicians  the master Lee and organized performances and workshop program in Berlin, Germany.
She participated in performances (Martial Arts with Music, 2013) and a workshop (Korean Martial Arts and Its Body Training Methods, 2013) in Berlin, Germany, a performance (2014) invited by the Gwanak Theater Company.